Last updated
: Mar 11, 2023
Partition Recovery by DiskInternals
An expert at recovering lost partitions
DiskInternals Partition Recovery is an advanced software tool, which is intended for all users, who need to recover some data or lost partitions. You deleted a file or your boot record, master boot record or partitions are damaged? You are at a loss for solutions here? This program will be a magic wand to make the whole situation go your way.
Why do partitions become deleted or lost?
There are many reasons for the loss of a partition (logical disk). Some of them are common, but some are not. Usually, to recover a partition, it is important to know the reasons the loss happened. For a better understanding of the situation and to avoid it in the future, here are the most common situations that may lead to the loss of a partition.
Accidental deletion. Unfortunately, this is a common mistake even for professionals, because the human factor is present in almost all cases.
Due to bad sectors, the operating system may stop recognizing a partition.
Damage to the partition table by a virus, other malware, or an incorrect operation on the disk, can lead to a lost partition.
Power outages cause power surges, with the result that the whole hard drive, with all its partitions, may be damaged.
Perhaps you will be a little surprised, but recovering a deleted partition in all these cases is quite realistic; unless, of course, you take the responsible approach with the choice of partition recovery software.
Tips for recovering deleted partitions
If, for some reason, a partition is deleted, then you need to keep in mind that the data from the partition is actually still on the logical disk for some time, but it is not accessible for reading.
Therefore, the most important advice is: do not create, add, delete, or copy the partition in the same drive where the data was deleted. This will overwrite it with the new information, and all your previous files will be deleted forever.
However, there are situations when, due to circumstances, you can't use a computer for a long time. In this case, do not try to restore a partition. Time is not on your side. The sooner you start partition recovery, the more successful the result will be.
Now, it's time to choose good and reliable partition recovery software.
DiskInternals Partition Recovery software
DiskInternals Partition Recovery software is one of the best professional tools for both ordinary users and professionals who need to recover any data from a hard drive or its deleted partitions. This software works on different kinds of storage media, such as HDD, SSD, flash drive, external hard drive, memory cards, IDE disk, SATA disk, SCSI disk, etc.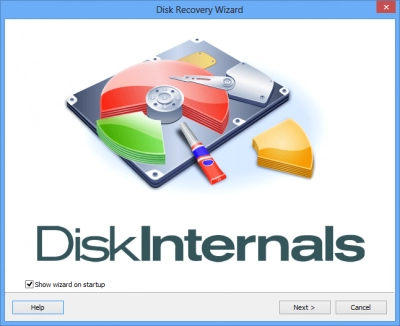 With the built-in recovery wizard, DiskInternals Partition Recovery will help you recover deleted or lost partitions as quickly and easily as possible. In addition, the entire Windows 11, 10,8.1, 8, 7 and XP partition recovery process is almost fully automatic and every step is described by the wizard.
DiskInternals Partition Recovery itself contains NTFS Recovery and FAT Recovery software. With the trio of wizards is built into the program (Partition Recovery Wizard, NTFS Recovery Wizard, and FAT Recovery Wizard), DiskInternals Partition Recovery supports many file systems, including:
HFS, NTFS, ReiserFS, APFS(reader mode), RomFS(reader mode);
Reiser4, XFS, Ext2, Ext3, and Ext4.
DiskInternals Partition Recovery has three disk recovery wizard scanning modes:
Fast scanning (Uneraser).
This scanning, as you may guess from its name, will take less time. During fast scanning, DiskInternals Partition Recovery finds files from the deleted partition that are lying "on the surface". There is no deep scanning or rebuilding of the file system on the logical disk.
Full scanning (Full recovery).
This is a deep scan of every disk sector for retrievable data. It never misses anything that can be restored. It also rebuilds the file system on the lost partition (only in the software; in reality, the file system stays the same) and that gives you the chance to restore all of the lost or deleted files. Accordingly, it will take more time, but the result will be better.
This means that you can open disks in File Explorer. This is very useful if you need to open an unreadable disk, or if the internal or external disk is from a computer with Mac OS or Linux.
A great feature of Partition Recovery is previewing files. Even with a trial version, you have the ability to preview your files before restoring them. That gives you a chance to appreciate the software's work before purchasing a license. No rescan and no reinstall required!
You can download a fully functional trial version of DiskInternals Partition Recovery now for free and try it out.
Summary Benefits of Partition Recovery software
Availability of quick scan mode. This significantly reduces data recovery time and thus saves you valuable time. Despite the speed of the process, the result will pleasantly surprise you!
The ability to recover partitions even with different file systems based on ReFS, FAT, UFS and NTFS and etc. In this case, do not worry about the cause of data loss, since the application will do all work for you. Just select the partition and the scanning mode.
In case if your storage marked as RAW, Partition Recovery can help you! Due to the full recovery feature, you can reconstruct the previous file system and restore the data you need.
Guide: recover a deleted partition step-by-step
Here are detailed step-by-step instructions for Partition Recovery to help you recover a Windows partition without any problems.
Step 1. Download and run the trial version of DiskInternals Partition Recovery.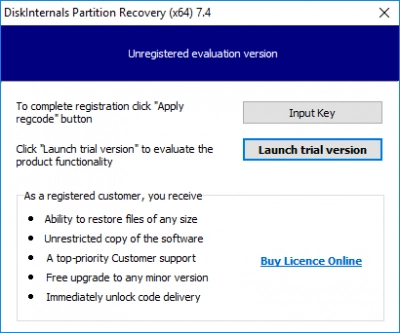 Step 2. The recovery wizard will start automatically.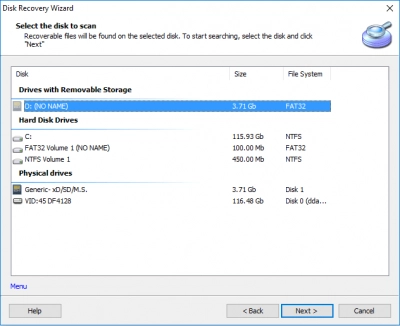 Step 3. You need to select the disk in Physical Drives and the disk recovery mode: "reader", "uneraser" or "full recovery". To restore the partition, select full recovery mode. Click Next.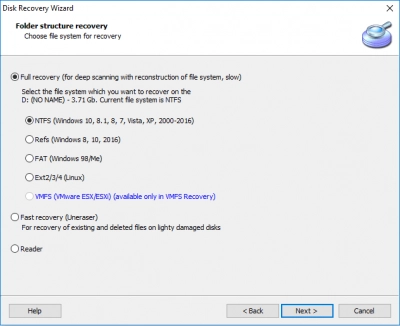 Step 4. Scan. Wait for the process to be completed.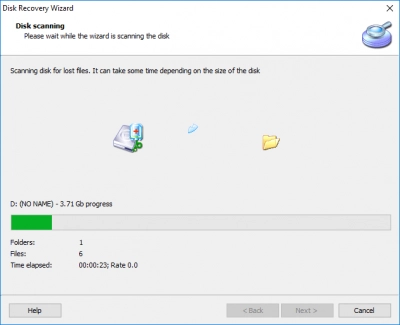 Step 5. Preview and recover the partition's files. Recoverable files are marked with a red cross in the upper left-hand corner. Right-click on the file and select "Preview in New Window." After that, you can safely restore files with one click of the Recovery button.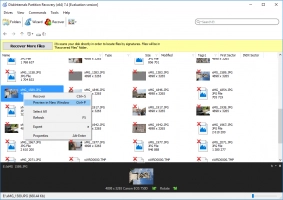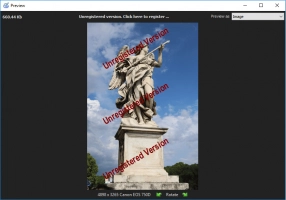 Step 6. Saving. Simply purchase a license and enter the license key in the appropriate field. No rescan and no reinstall required! Now select the location for the restored partition. Click Save.
As you can see, DiskInternals Partition Recovery is the right way and a proven method to get your valuable information back. With this software, you are always safe. Partition Recovery restores data from hard drive disks and its partitions, no matter the file type or the reason for the loss.
Good luck!
Frequently Asked Questions
Related articles
FREE DOWNLOADVer 8.11, WinBUY NOWFrom $139.95
Glossary
NTFS is a new and improved file system for the Microsoft Windows of operating systems NT, which differs significantly from other file systems with performance and quality.
XFS is a 64-bit journal file system, was added to the core Linux kernel in 1994.
ZFS is a file system that provides unique, scalable performance and real-time remote replication.
FAT, exFAT - the file system most often used on flash drives. Works with all versions of Windows and current versions of Mac OS X, but requires additional software for Linux.
Ext2/3/4 is the journaling file system of the Linux kernel, which has several evolving versions with various journaling options.
HFS is the Apple file system that runs as the primary on Macintosh computers or on the Mac OS platform.
ReiserFS is a journaling file system created by Namesys for Linux That allows you to resize on-the-fly without unmounting.
Reiser4 is the fourth version of the high-performance journaling file system created by Namesys for Linux.
RomFS is a simple read-only file system.
ReFS - modern fail-safe file system, announced by Microsoft in 2012.
APFS is Apple's proprietary file system. Created for macOS High Sierra(10.13). Inheritor of HFS+.
Forensic Disk Images (EnCase, ProDiscover) - is a software that is engaged in the collection and in-depth analysis of computer data. The results can be analyzed in special reports, which is necessary for a forensic investigation in the activities of law enforcement agencies and in forensic examination.