Very likely that your precious files are at high risk.
Are you afraid of the complete loss of your data?
You can feel good now and...
Recover RAID Data
Recover data from RAID arrays with software that has been
trusted by IT professionals and forensic specialists for 19 years.

There is more than a 90% chance for successful RAID data recovery, based on DiskInternals 19 years of experience in this area.

100% free preview of your files before purchase. Don't spend your money until you confident your data can be recovered.
Outstanding Features:
Designed to recover software and hardware RAID
Manual and automated recovery options. Automated recovery includes a step-by-step recovery wizard.
Recovers files from RAID connected to a dedicated RAID controller like Adaptec, HP, Dell, MegaRAID, Silicon RAID Controllers, and DDF-compatible devices. ZFS with RAIDZ and RAIDZ2 are also supported.
Create disk images
Recovers files from corrupted RAID 0, RAID 1, 0+1, 1+0, 1E, RAID 4, RAID 5, 50, 5EE, 5R, RAID 6, RAID 60 and JBOD
Performs file recovery from RAID-enabled motherboard from NVidia, Intel, or VIA.
Restores data from Apple, Linux, NAS, UNIX RAID
Recovers files from Microsoft software RAID (Dynamic Disks), including JBOD (span), RAID 0, 1, and 5.
Restored files and folders are exported to local or remote locations (including FTP)
Virtual drives can be mounted as local disks accessible by Windows Explorer etc
Windows restrictions are bypassed by the recovery process
Unicode filenames and multi-level folders are supported
All features of DiskInternal's Partition Recovery are here!
And more:
Support of LVM Thin Provision
Support of ZFS with RAIDZ, RAIDZ2
Support of NTFS, ReFS with Deduplication
Support of ReFS Reader, Uneraser and Recovery
Runs on all versions of Windows 7-11, Windows 2003-2019 Server
More to come.
Compatible with all types of RAID arrays:
Hardware RAID
Hybrid RAID
Software RAID
RAID 0
RAID 1
RAID 0+1
RAID 1E
RAID 5
RAID 50
RAID 5EE
RAID 5R
RAID 4
RAID 6
RAID 60
JBOD
and newest
Microsoft RAID
MS Storage Spaces
Apple RAID
Linux RAID
ZFS RAIDZ
ZFS RAIDZ2
Compatible with RAID manufacturers:
and with others.
Recover data from RAID
with DiskInternals RAID Recovery™. The software safely restores files on RAID disks, by creating a copy of them in a safe location choosed by you.
Detecting the right type of an array is vital for correct data recovery from RAID.
RAID Recovery™ supports both manual and fully automatic detection of essential parameters such as type of array, type of RAID controller, stripe size, and disk order.
Simply choose your RAID disk, and RAID RecoveryTM will automatically create a RAID array in most cases within 5 minutes.
We believe that your data is extremely important.
Do you?
RAID array failure happens and nothing can be done to prevent it, but you can deal with the consequences.
This battle for your data can be won by you with DiskInternals RAID Recovery software.
Not sure that you can perform recovering RAID data on your own? The DiskInternals team is here to help you!
Guided
Recovery Service
by a dedicated DiskInternals
specialist

DiskInternals has successfully restored data for 19 years.
Plus, 100% free preview of your files before purchase.
DiskInternals RAID Recovery:
Successful in recovering data from both regular and large RAID arrays
Seems like the fastest RAID recovery tool on the market
Recently formatted RAID array?
RAID Recovery™ re-constructs an array from the available hard disks being simply dragged and dropped and detects the right type and size or the array as well as the order of the disks automatically. DiskInternals RAID Recovery™ uses advanced algorithms that allow recovering your documents, pictures and multimedia. No special technical skills are required to recover broken RAID arrays with RAID Recovery™ software. You can store the files on another hard disk or partition, use a virtual disks, or even upload the files over FTP.
RAID Recovery™
is a recovery tool which fully supports almost any type of RAID.
Step by step instructions
How to
recover files easily:
To get started, download the RAID Recovery™ to your laptop, PC or server computer. Then install the software; the OS must be Windows 7-11, or Windows Server 2003-2019.
Open the application RAID Recovery™ and then be sure to select the target array.
Then choose which mode you will work in:
▶ Fast recovery mode (try first; it won't take much time and effort)
▶ Full recovery mode (deeper scan)
RAID Recovery™ automatically checks the current status of the RAID array, controller, file system, and disks and restores files where possible.
Then you get read-only access to the files. This is necessary so that you may take advantage of the preview function and check how successful the operation was.
Since now, you are sure that your data is back and restored in an appropriate form, purchase a license for RAID Recovery™, and you will get unlimited access to your files and the ability to export selected files to any suitable storage device.
How to
repair deep damages:
Request a request for Guided Repair Service to get a free consultation. This way, you will understand how recovery works with DiskInternals' assistance.
Follow the instructions provided by support services.
The DiskInternals team manually analyzes in detail the current state of the RAID array, disks, controller, and file system, and restores files in the most optimal way.
Then you get read-only access to the files. This is temporary and necessary to preview the data recovery from RAID so you can assess the quality of the recovered data from RAID.
If you do not get back any valuable files using Guided Repair Service, or if the quality of the recovered files is low, you can request a refund for the RAID Recovery™ license and license key. If the necessary files are retrieved and you are happy with the RAID repair results, congratulations and you are sincerely welcome!
Screenshots of RAID Recovery
The step-by-step recovery wizard will make the process simple, clear and efficient.
To start download RAID Recovery: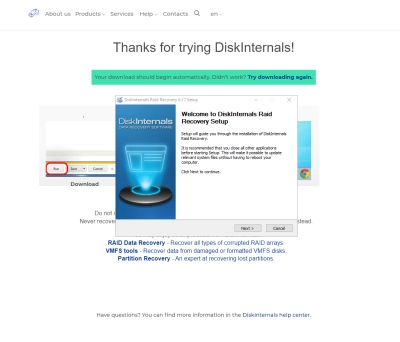 Choose Trial Version, and begin recovery process: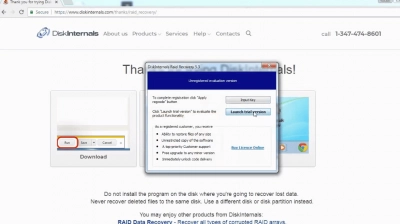 RAID Wizard will be automatically loaded. You may add additional disks image by clicks "Drives" - "Mount Image" or skip that step: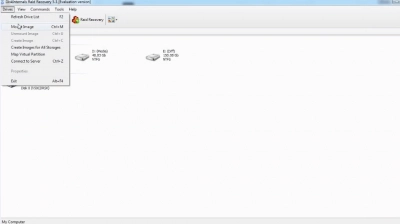 Select Raw disk images and attach them:
You should select amount of disks as an original rate. For example, if there are five disks in your RAID, please, choose five: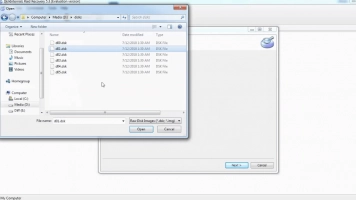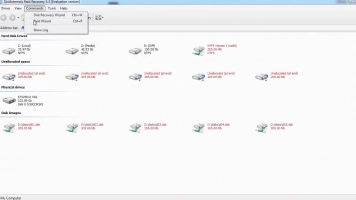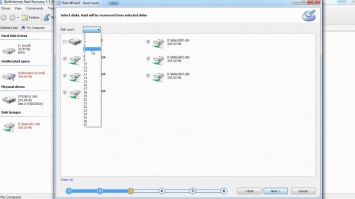 If RAID needs to be recovered in automatic mode, select "Arranged by RAID levels" and choose appropriate RAID level. Then, check the settings of the recollected RAID. You can arrange the order of the drives from top to bottom: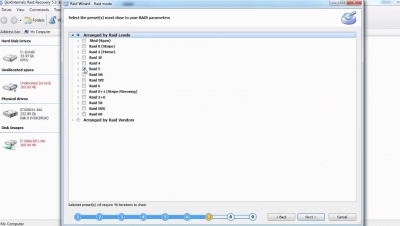 In the end of these steps you will get a reconstructed RAID, which can be opened. Recovered RAID Arrays are marked with red. Select the magic hat named "Wizard" and select the RAID you just reconstructed:
Choose the file system that was on your RAID. Disk scanning can take a while: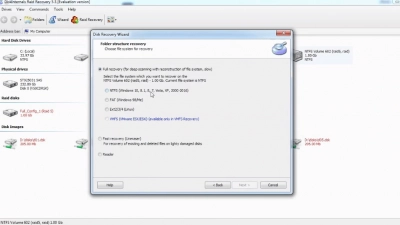 When the scan is complete, you are welcome to preview files.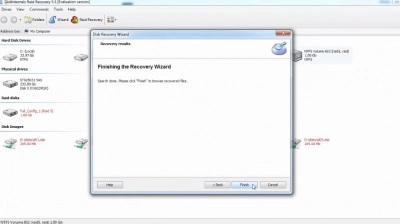 Frequently Asked Questions